Biography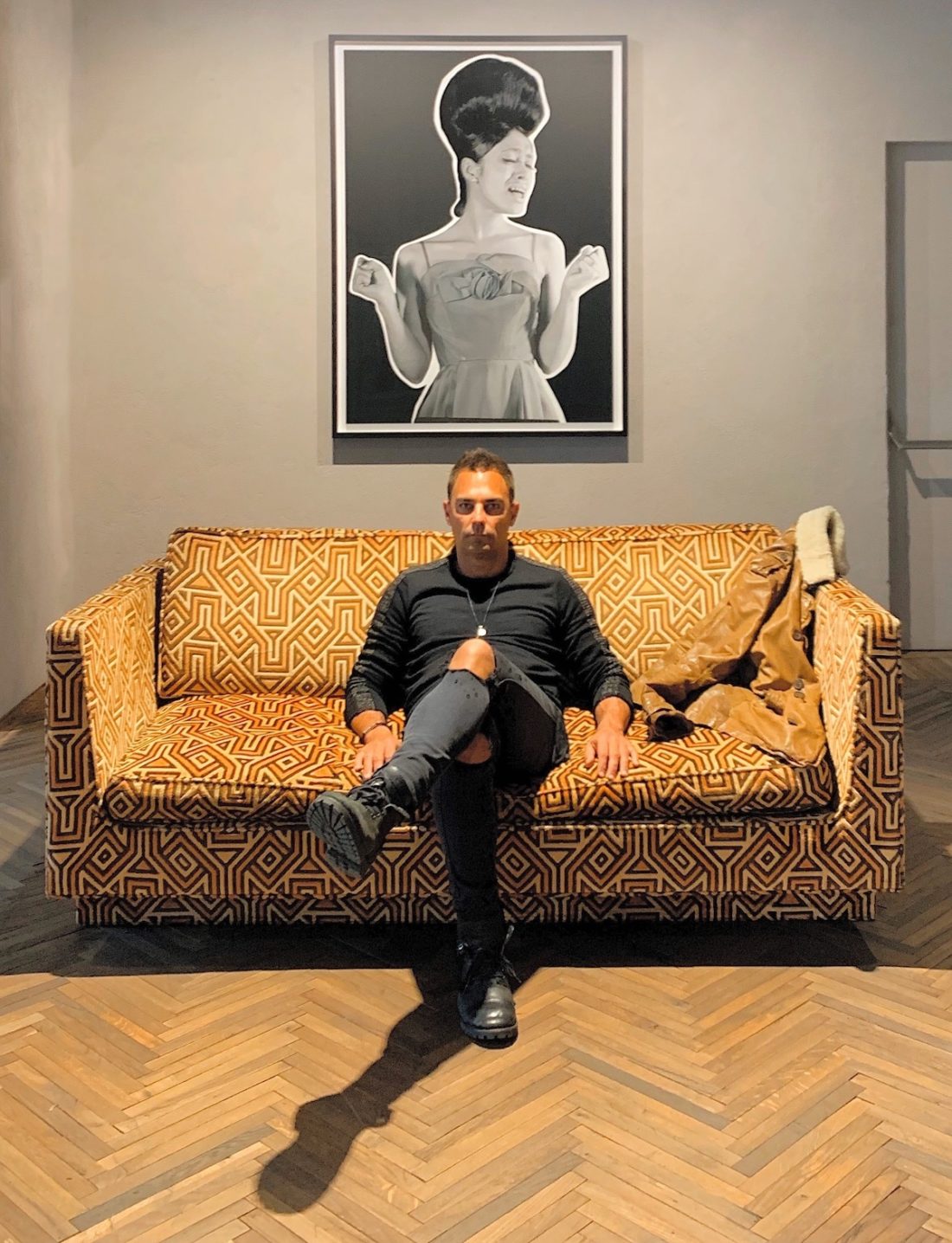 Michael Cook is an award-winning photographer who worked commercially in Australia and overseas for twenty-five years. In 2009, he began to make art photography, driven by an increasingly urgent desire to explore issues of identity. His photographic series are unique in their approach, evocatively recreating incidents that emerge from Australian colonial history. His images unite the historical with the imaginary, the political with the personal. Visually striking, technically complex and sensitively inventive, they occupy a new space in the Australian artistic imagination.
Cook's photographic practice is unusual. He constructs his images in a manner more akin to painting than the traditional photographic studio or documentary model. He begins with an idea, regarding the image as his blank canvas. Photographic layering is then used to build the image to provide aesthetic depth. He characteristically works in photographic series that explore narratives within a central idea. Unfolding tableaux offer enigmatic stories that are not prescribed, but left open to audience interpretation. While much of the early work was based on Australian narratives, set in outback or beach environments, new series', such as Object (2015), speak to a European cultural heritage and a universal experience of dispossession and displacement.
Cook's own life has been affected by adoption with the circumstances of his birth shared with him from his earliest years. His biological mother became pregnant, aged only sixteen, to an Aboriginal man. Her residence in a small country town in Australia in the conservative late 1960s meant that offering him for adoption was almost mandatory.
A happy childhood was spent within a family heavily involved in supporting Indigenous rights in Australia. An exploration of issues that surround identity are central to Cook's approach to creating artwork, yet the stories he develops have an equally universal application to humanity. He suggests, "I create artwork about Indigenous issues, past and present, about how the past relates to the present and, eventually, moulds the future. Put simply, I'm a person of mixed ancestry – some of which is Indigenous. I look at the big picture: I tell my stories to Australians of all races and also to those beyond our shores. I am a part of the human race."
Cook's art career has been on a steady upward trajectory since his first art series, Through My Eyes (2010), was selected for the Western Australian Indigenous Art Awards (2011). Since then, every series of work he has produced has been included in major Australian and internationally recognised exhibitions. These include the 7th Asia Pacific Triennial of Contemporary Art (Brisbane, 2013) and 19th Biennale of Sydney (2014). His series Object (2015) was shown during the 2015 Venice Biennale as part of Personal Structures: Crossing Borders at Palazzo Mora. Also in 2015 his work was part of the major exhibition at the British Museum, Indigenous Australia: Enduring Civilisation. His work is highly sought after throughout the world, included notably in Lifelines: Indigenous Contemporary Art from Australia, curated by the Musées de la Civilisation in Québec, Canada and Artist and Empire: (En)countering Colonial Legacies, Tate/National Gallery Singapore, Singapore (both 2016). It was also part of Taba Naba: Australie, Océanie, arts des peuples de la mer, at the Musée Océanographique de Monaco in 2016.
A major new series titled Mother was launched with great success at Art Basel Hong Kong, also in 2016. Its personal direction has a poignantly powerful emotional resonance that speaks to the importance of the matriarch in cultures across the ages.
In 2018 Cook's work was part of Mapping Australia: Country to Cartography, AAMU, Museum of Contemporary Aboriginal Art, Utrecht, Netherlands and he premiered Invasion, his most ambitious series to date, which described an alien invasion into the heart of London. In 2019 his work was part of Cape Town Art Fair in South Africa, a country which shares Australia's challenges with its colonial past. Cook was the only artist from outside the global south to be included in the Tomorrows/Today section of this prestigious fair. He was also included in Defining Place/Space at the Museum of Photographic Arts, San Diego, and represented at Art Basel Hong Kong, in 2019.
In 2020 Cook was selected for Paris Photo New York with his latest series Livin' the Dream. This narrative is located in remote Australia but connects identity to place in a way which is universally understood. Later this year, Cook's first major survey exhibition (of ten years work) titled Undiscovered will be launched, with a hardcover monograph, at the new USC Gallery (Sunshine Coast).
A full listing of exhibitions and writing about Cook's work is at Artist CV.